It's hard to believe it's week 6 already! The Ulovane trails course has absolutely flown by and I'm already starting to feel a bit of melancholy over the fact that we've reached the finish line.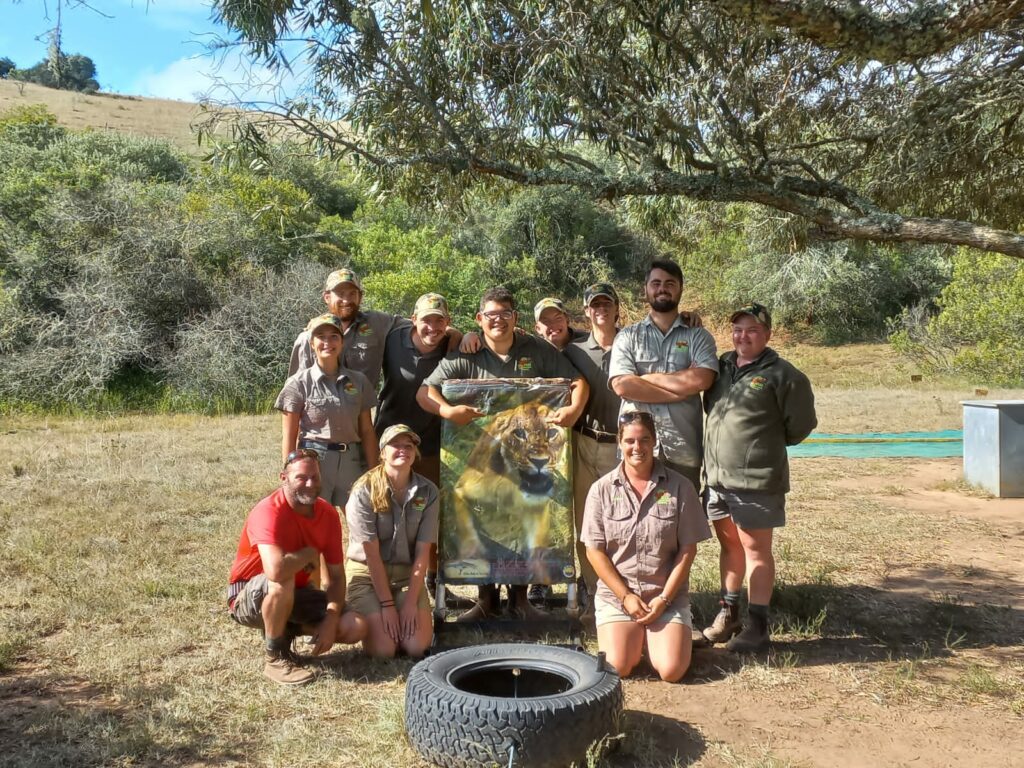 We began the week with my assessment walk on Monday, walking in and around "The Grand Canyon" here on Amakhala. The Canyon is one of, if not the most beautiful areas on the reserve, so it was incredibly special to be able to experience it on foot. It is a very dense, thicketed area with short sight lines, so naturally, Piet and myself had to be extremely vigilant, but the experience of being inside the canyon is unbeatable and so worth the trek. We were even lucky enough to come across a set of very rare Blue Duiker tracks. After a solid 6 hours of walking, we reached the vehicle again and packed up, but not before exploring a nearby APU tower. We finished the day with some prep for our Cybertracker assessment the next day, which included plenty of battles about who could identify tracks from Piet's set of cards first.
Cybertracker assessments are just as much a mental challenge as they are track and sign assessments, with every correct and incorrect answer having an impact on your state of mind. Thankfully the downpours of the previous week had cleared and left us with a decent substrate to identify tracks in. Andrew Kearney arrived bright and early from Shamwari to take us out into the field for the assessment. We spent the whole day, as well as Wednesday morning out on Amakhala, with Andrew periodically stopping us to circle sets of tracks and signs. It was an incredibly challenging day and a half, but most of us managed to achieve a level, with those of us who didn't come very close and undoubtedly capable of achieving one in the future.
The rest of Wednesday and Thursday was set aside for us to study and prepare for our final exam on Friday. While we studied hard, a few of us also took the opportunity to take a well-deserved break and join the field guides on their afternoon drive as guests, although Piet made sure to put us through our paces with interpretive questions along the way. Later that evening, as a reward for completing our Cybertracker assessments, the whole group traveled down to Sidbury Sports club for the evening to celebrate and meet and chat with some of the Amakhala guides.
After a day full of prep on Thursday, the final hurdle arrived: The final exam. It was a challenging paper, but we all finished in time and pulled through. With the prior days being so crammed full of activity, it feels rather strange to be finished with the course, but what a journey it has been.
At the start of this Course, Piet said to us that regardless of how we do, Trails will change us for the better in some way. At the time I was doubtful, but having reached the end I finally understand what he means. Every one of us has pushed ourselves to the limit and then discovered that are actual limits lie far beyond that. While I can't speak for everyone as we've all changed in our own ways, I myself can say that my mindset towards daunting undertakings has changed from "How on Earth am I going t do this" to "There's always a way". What I know I can speak for on behalf of everyone, is that we're all incredibly grateful for the time and effort Piet has put into this Trails course and the extra mile he has gone for us to succeed. He is an incredible guide, and teacher, and is the heart of the course.
Trails has been equal parts enriching and challenging, fun and stressful, but above all else: Unforgettable.
"By prevailing over all obstacles and distractions, one may unfailingly arrive at his chosen goal or destination." ~ Christopher Columbus.
---
The first time I started chatting with Ethan was before Covid, Ethan made it clear to us from the start, guiding and being in nature is what he wants to do with the rest of his life. He is super passionate about sharing nature with people and as a people person, he absolutely rocks this! Covid put a hold on his dreams, but during that time he went into construction and learned the tools of that trade. From the first day he arrived, we knew that Ethan would make a great guide, with his bubbly personality and love of the bush, he can't go wrong!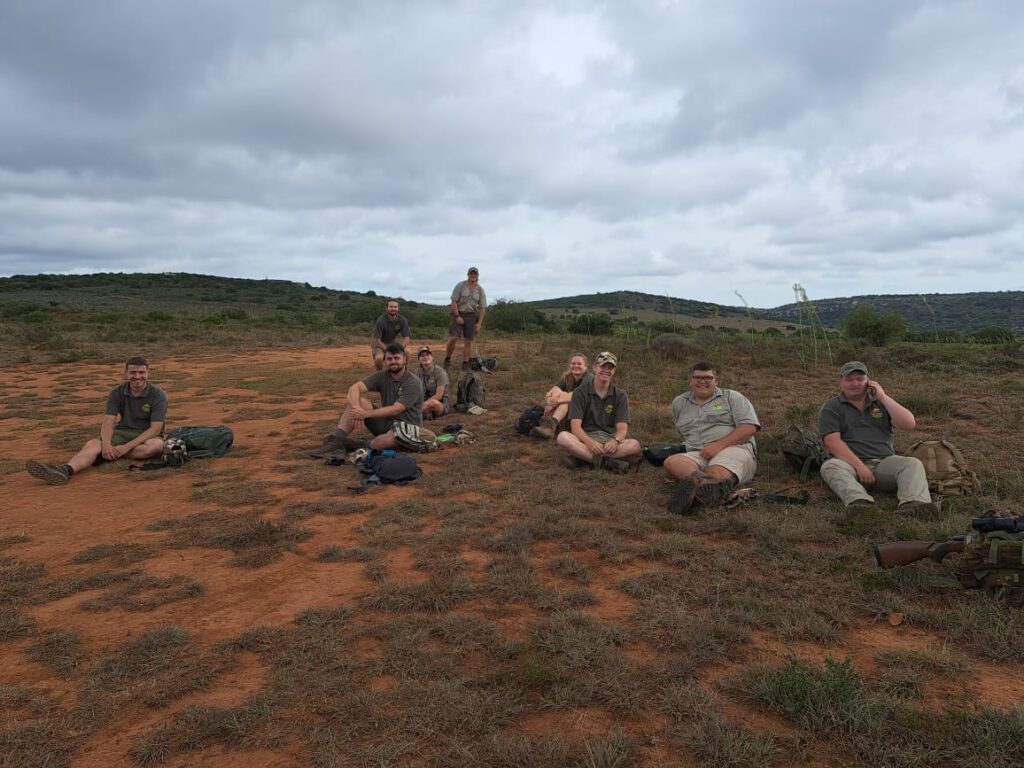 Hey there, it's Ethan from St Francis Bay in the Eastern Cape!
I'm thrilled to share with you my unforgettable experience at Ulovane, where I've had the chance to meet new people and learn so much. My journey started in October 2022 with the 10-week Field Guide Course, and now I'm diving into the 6-week Trails Guide Course with the hope of soon joining the 4-week Marine Guide Course.
We've had some incredible weeks so far, with jam-packed days right from the start. We've already completed 7 Trails Guide walks, which is quite an achievement considering there's still so much more to learn. Walking alongside Piet and his external second rifles has been a game-changer for us, providing invaluable knowledge and skills. In fact, we've already had 12 encounters, and I can't pick which one was better between the Elephant Herd and Lion encounters.
The lion encounter was truly something else, being the first time we walked with lions, and seeing how they remained calm in our presence was exhilarating. On the other hand, the elephant herd encounter was mind-blowing. It was amazing to see these gentle giants and respect them in their habitat while enjoying the experience.
Trails is not just about the Big Five. It's also about noticing and interpreting the small things that often go unnoticed on game drives. With Piet's expertise, he's taught us to adapt our walks according to our guests' needs and how to handle unexpected situations.
One lesson that stands out for me is to let the bush guide you and your guests on the walk, and expect the unexpected. In nature, nothing goes according to plan, and that's where the magic happens or where chaos could reign.
Sometimes we let life guide us, and other times we take life by the horns. But one thing is for sure: no matter how organized we are, or how well we plan, we can always expect the unexpected. – Brandon Jenner