Achille was not going to let anything stop him from joining us in South Africa for our 6-month course. Growing up in Belgium, he watched many wildlife and nature documentaries and so his dreams of coming to Africa to see big cats started. After volunteering once in South Africa and chatting with a few guides, he realised he could make it happen! So after working hard for a couple of years and saving up, he joined us in October last year.
He is loving it at Ulovane and here is his take on the Apprentice Trails Guide course so far!
---
The Ulovane Trails Guide Course – What an Experience!
I can hardly believe it's the end of week 4 already! The time is flying by so quickly on the trails that it feels like I've only been here for 2 weeks at most. Our weeks are so packed with activities and learning that time seems to slip away, and before we know it, the week is over.
On Monday, we had our Advance Rifle Handling (ARH) assessment, which was a nerve-wracking experience. With only two chances to succeed at each of the six exercises, it was a real test of our skills and ability to handle real-life scenarios that we may encounter as trails guides. Unfortunately, I was not accurate enough on the third exercise, but Piet gave us all a second chance, and I managed to complete all the exercises except for the last one, where I fell short by only 5cm. It was frustrating to come so close and fail, but I know I'll get there eventually.
On Tuesday, we started our PFTC classes and workbook to obtain authorization to carry a firearm in South Africa. We had covered most of the material during our ARH theory lessons the previous week, but we learned more about the laws and regulations surrounding firearms.
Thursday, we finally went on a walk after a week and a half without one. The weather was different from previous walks, but we were still able to spot lionesses in the distance and learn about spider webs, River Euphorbia, and other interesting things. We also had the opportunity to attend a ranger's meeting, which gave us a glimpse into how things work in the industry.
On Friday, we went to Port Elizabeth for our PFTC exams and assessment, and we all passed easily. It was also nice to be in civilization again, for a short while!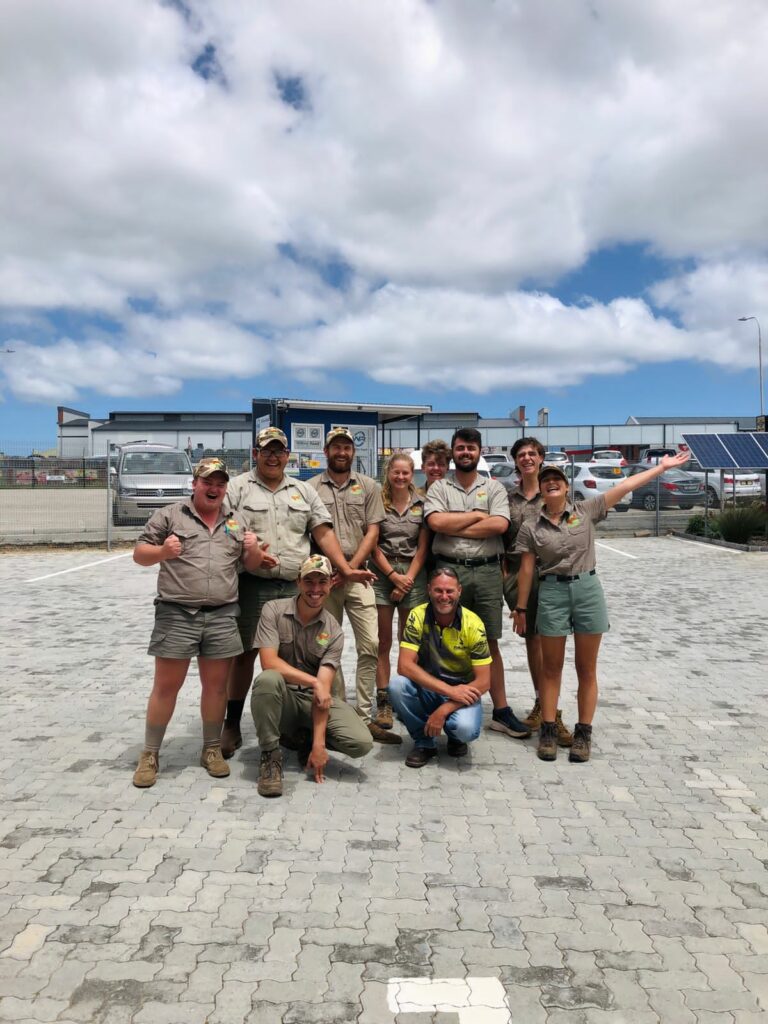 Next week is tracking week, which is one of my favorite things to do out here, and I'm excited to learn more and hopefully achieve a Level 2 or 3 by the end of the week.
Being here at Ulovane is a life-changing experience, and I encourage anyone who is passionate about the African bush to work for it and achieve their dreams. They won't just come to you out of nowhere; you have to work for them, but it is worth it.
Achille Thiry – Belgium
---
A change of scenery & tracking!
Liam Gill joins us from Jersey in the UK. Growing up he enjoyed nothing more than his trips to South Africa, observing and learning from the many guides that he got to know on his visits and magical evenings under the African skies. It was because of this, he decided to enroll in a 2 Year Animal Management course at college. Only in his final year, did he find his passion and direction. He found Ulovane and decided to join our Comprehensive One year Guide course, to better understand the challenges of conservation and to preserve and protect our wildlife for generations to come.
My most exciting and enjoyable moment during the Trails guide course has to be the sleepout we had on Buffalo Kloof where we had our morning game drive seeing all-new species we have never seen on AGR, examples are Sable, Nyala, Golden Wildebeest, and Rock Hyraxes.  The night of the sleepout was amazing and so much fun.  Expanding our relationship with each other under the night sky.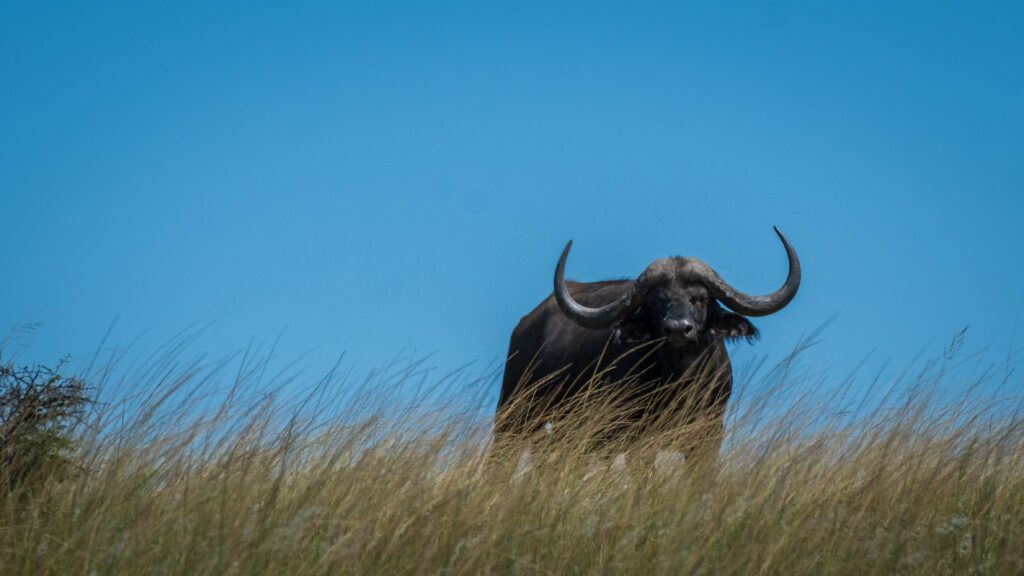 My favorite theoretical component of this week has been learning about tracks and having a practical examination to see if we can identify the tracks on our own.  This in turn has helped with improving my skills in tracking and analyzing that track and mentally figuring out what animal has made the tracks. It is fascinating watching the story unfold in the sand!
The personal/emotional discovery I have found is to always give everything your 100% even if you don't believe you can do it.  This course I realized you can do it and pass if you really push yourself to succeed in that topic or subject. 
Overall this course is exactly what I imagined it would be like before arriving here after my Field Guide course and has been a blast from start to finish.  The experience from an early morning walk to an afternoon study about animal behavior is amazing.  I could not have asked for a better education center than Ulovane.
---
History, weather, a cheetah conservation experience, and hard work.
We are in week 5 and what a week it has been! We had our first mock track assessment alongside the trial guides and did not know what exactly to expect from such an "assessment" but we knew that we had to apply our knowledge gained during the previous weeks of tracking. It was so much fun to actually be able to apply the theoretical aspects to identifying various tracks such as Black-backed jackal, Brown Hyena, Common Duiker, Greater Kudu, Scorpions, Grasshoppers and so much more. It was an awesome experience and we take it away as something to keep on building toward our final tracking assessment.
We also visited the famous dairy on AGR that was used to store milking equipment back in the day but was later transformed into a mini museum of sorts. It contained so much valuable and precious information and belongings with regards to the plenty of generations who passed through here. When looking at some of the pieces of information, it felt like going back into history and getting a glimpse into the lives of people who lived here and who still do.
The best experience this week and something I won't forget was going with a team of AGR, their ecology team, and Dr William Fowlds who had to dart a cheetah female so that she can be collared for research, safety, and tracking purposes. It was fascinating to see such a process from beginning to end and to be so close to an animal like that is special. The whole experience was professional from start to finish and the cheetah was not harmed in any way. It was an amazing feeling to be a part of a conservation activity and story. Amakhala is a very special reserve and has many different conservation projects running with various wildlife. Thank you to Amakhala for allowing us to be a part of this experience!
Our biggest focus was learning about weather patterns and biomes across our country but mostly focusing on what applies and relates to the Eastern Cape and our area of guiding operation. So fascinating to understand and see how climate affects vegetation and animal life! We had some good rains and were hoping to see the Bushman's river in flood but unfortunately not this time. The rain drastically transformed the landscape into somewhat of a green blanket and it was beautiful to witness!
On Saturdays, we do sustainable living and went out to Klipgat gate and onto Ulovane road to clear the road of PLENTY of rocks and bush growth that could potentially damage the vehicles. Was a great way to get our hands dirty and to form some sort of team-building activity where we students tried/succeeded in removing actual boulders!
An awesome week is done and dusted and we move on to the last couple of weeks!
Gerhard