We now know each other a little bit better but still have a lot to discover regarding our fellow students and how amazing this country is, especially this area (Eastern Cape). Already the end of week 2 JEEZ, it feels like I have been here for 4 days and a month at the same time!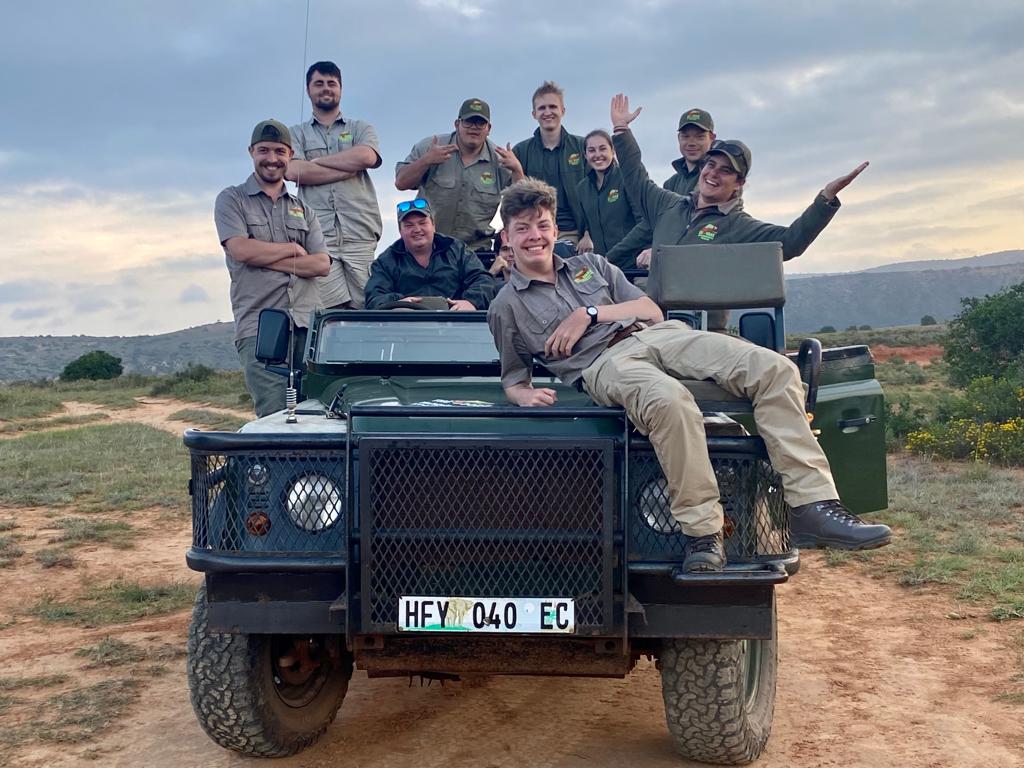 On Monday Karien give us a geology lesson, how can rocks and soils be so different from one another while being made from the same minerals????? In the afternoon Matthew F and Jonathan took Theodore (the Land Rover) on a drive, while Ethan and Laurien were on Sullivan (the Land Cruiser vehicle) with Schalk. Us Europeans struggle a bit because the steering wheel is on the right side and the gear stick is on our left. It feels weird to change the gear with your left hand.
On Tuesday it was my turn to drive, alongside our dutchman Jonas we prepared Theodore to go on a ride, but we forgot the milk for the coffee break, the British missed having milk in their tea. There was more classroom-based learning with Schalk, who told us all about the geology of the Amakhala Game Reserve, and what kind of rocks and soils we have here. And we did a bit on the geological history of the Earth, discussing Pangea and the Agulhas Sea. It is interesting to know how everything on Earth is connected, and if one little thing was not there or not there anymore everything can collapse in a second.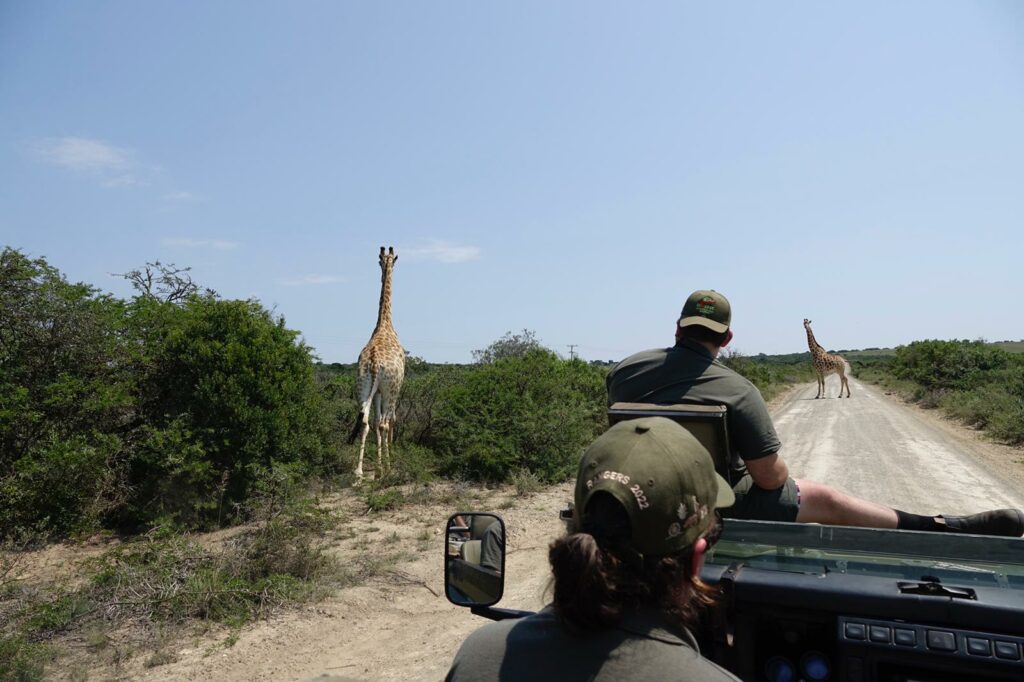 The next day we learned about taxonomy, it was hard to remember all those scientific names of each species that you can see during game drives, or in the lodge area. And nobody told me that a green milkweed locust was not a tree but a grasshopper!
On Thursday we learned about fish, which are difficult to find when you are in a car and the river is completely dry so yeah, we had to research the books in the library and look at pictures on the E-learning to know what we were talking about on that front.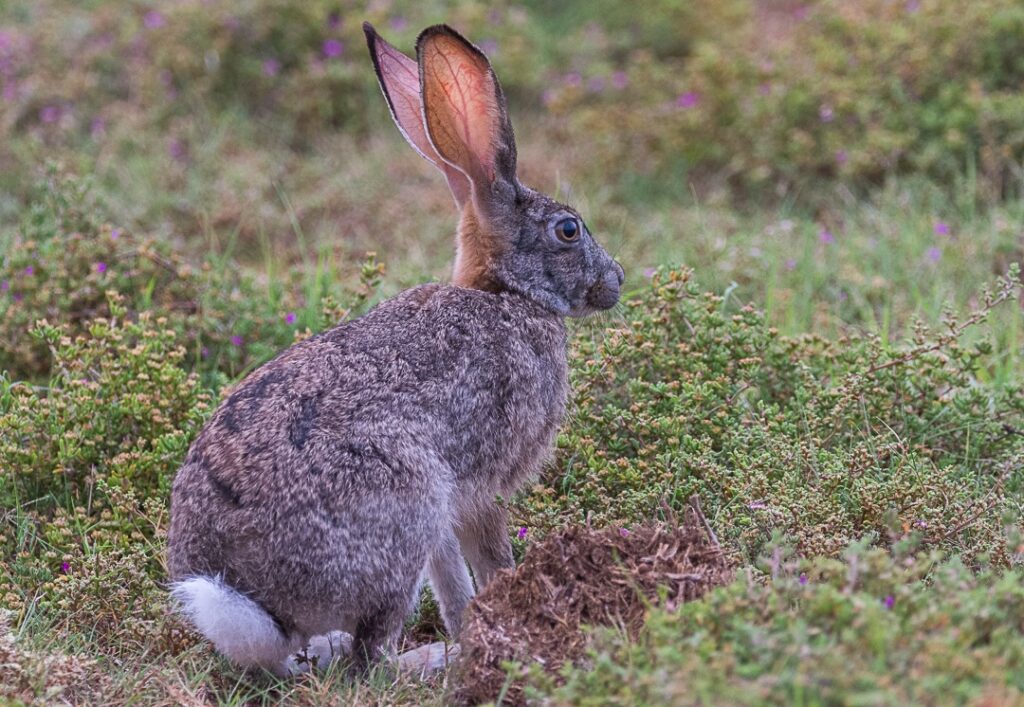 Saturday night we had a gathering around the fire and played pool, nice to have the pool table fixed, as it has been out of action for a little while!
I cannot wait for next week, and to go out and gather more knowledge about this incredible environment that is right there in front of our eyes. – Achille Thiry (Belgium)
---
Finally finding my way to Ulovane!
I have always had a love for the outdoors and have been interested in conservation and field guiding.
When I first heard of Ulovane back in 2019 I knew I was eventually going to be here. Unfortunately, the COVID pandemic then hit us all, putting a halt to my wish of enrolling at that time.
I then moved to the small coastal town of St. Francis Bay, where I worked in construction. Having to complete this work reminded me that this is not what I want to do in life, and I again started to investigate how to go about enrolling with Ulovane and taking the opportunity to start working toward what I want to do.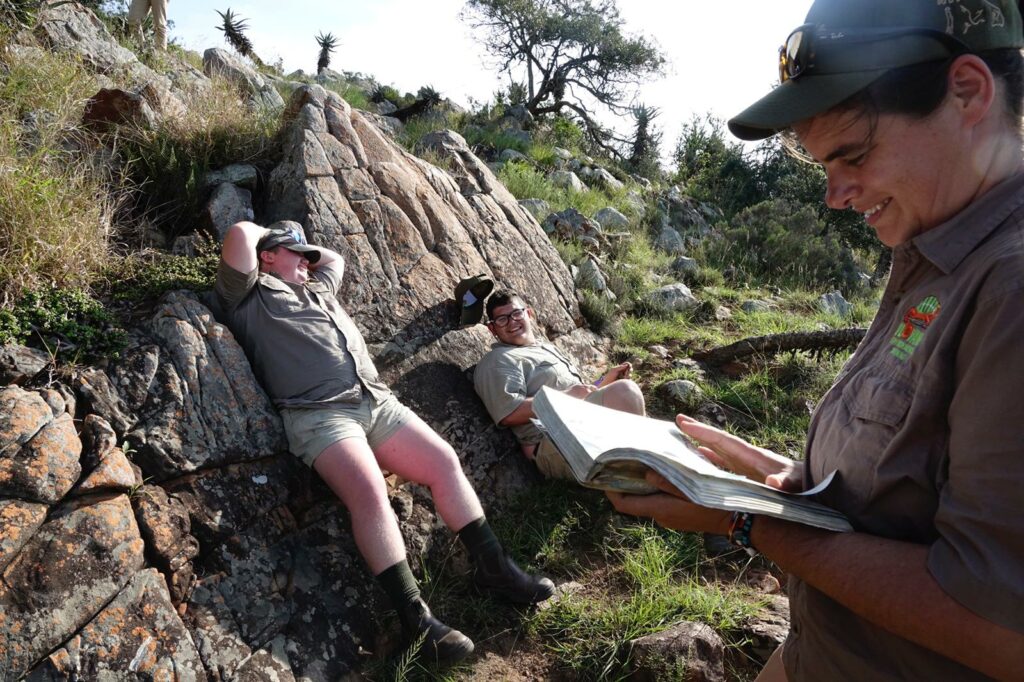 When I drove out of St. Francis on my way to Ulovane I realized that this is the best decision I have made. Once arriving at Ulovane I immediately felt the warm welcome and fantastic opportunity to find myself and expand on my dreams.
The first week was very nerve-rattling, meeting new people from all over the world and trying to get a grip on how things run at Ulovane. But we have now just finished our second week, and it has gone incredibly fast and full of both educational and life-learning opportunities.
We have all gotten around to knowing each other and I am extremely glad to have such a great group of people by my side 24/7 for the next year. – Ethan Kotze (South Africa)
---
A night underneath the stars
Week three has been the most memorable week ever, the highlights for me were having the opportunity to go on a campout and sleep under the stars and getting the chance to go on a walk with the trail guide students.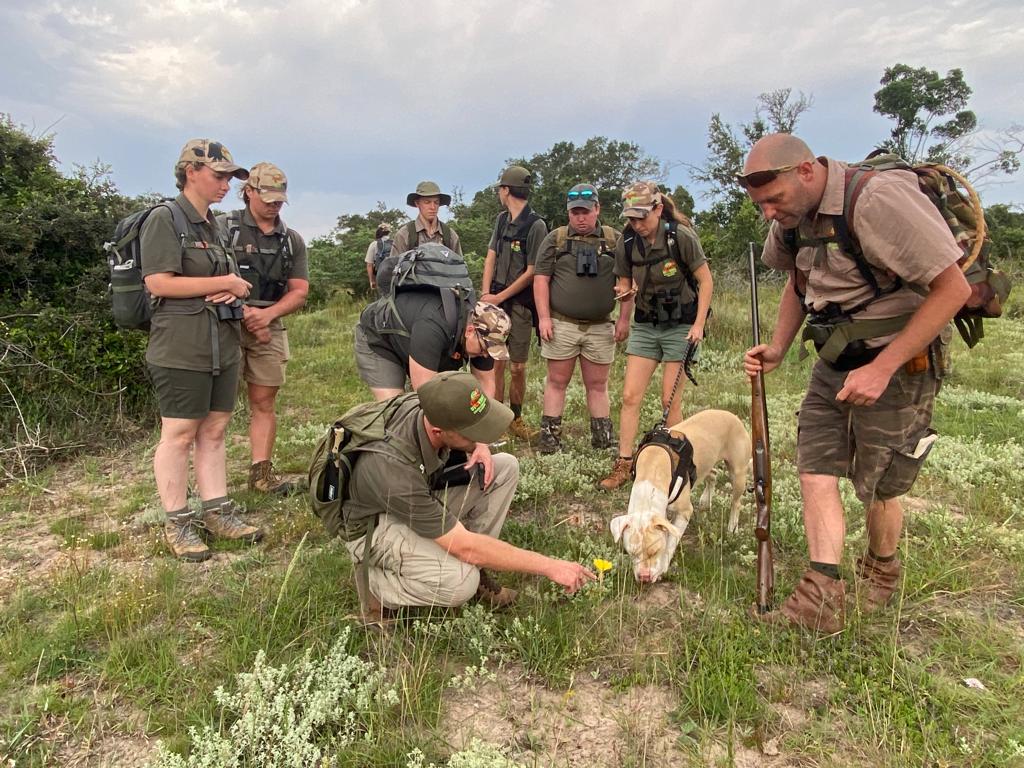 Camp out took place after a morning drive, which was cut a little short due to soaring temperatures and needing Theo the Land Rover to rescue the trail guides students who had been walking in it and had taken refuge under a tree for shade. But what made camp out even better was heading out on a night drive and having the chance to see an Aardvark with my own eyes which was an amazing way to end the day with a sighting to make everyone's jaw drop.
As I mentioned, the other highlight this week was having the chance to go on a walk with the trail guide students, which gave me the opportunity to get close to a large herd of elephants, seeing such a big herd so close took my breath away.
It has also been great to socialise more with the trail guide students and get to know them better because we as the students of Ulovane are like one big family. – Matthew Schenk (South Africa)