It is dark. I can hardly see my hand in front of my eyes. The animals of the night are doing their best, calling into the night. Zebra neighs here, and an owl calls there. Creeping through the African thicket, I try to get to the dam together with Will. Our goal: is to be the first to reach the game drive vehicle undetected. Shortly before we reach our destination, we are caught by the guards! We play "Stalk the lantern" and everyone involved had a blast! A perfect start to the new week full of new experiences and adventures!
This week was all about the world of amphibians and the human impact on nature and its settlement history in South Africa. I found the topic of conservation management particularly interesting, as it gave us a basic insight into the management of a game reserve. For us as nature guides, this knowledge is essential in order to understand conservation measures better and to be able to pass this knowledge on to our future guests. I was particularly interested in the different types of fire and their applications. For example, taking into account the wind, the vegetation near the ground can be protected, while higher bushes burn and bush encroachment can be stopped.
Another fantastic highlight was the coffee between giants. On a game drive, we spotted a herd of giraffes comfortably eating. We seized the opportunity and our guide Karien prepared everything for a drink stop. Enjoying a hot cup of coffee and a piece of delicious rusk in close proximity to such beautiful and graceful giants represents for me one of the most amazing experiences during my time at Ulovane and Amakhala. The feeling of gratitude I experienced at that moment was incredible!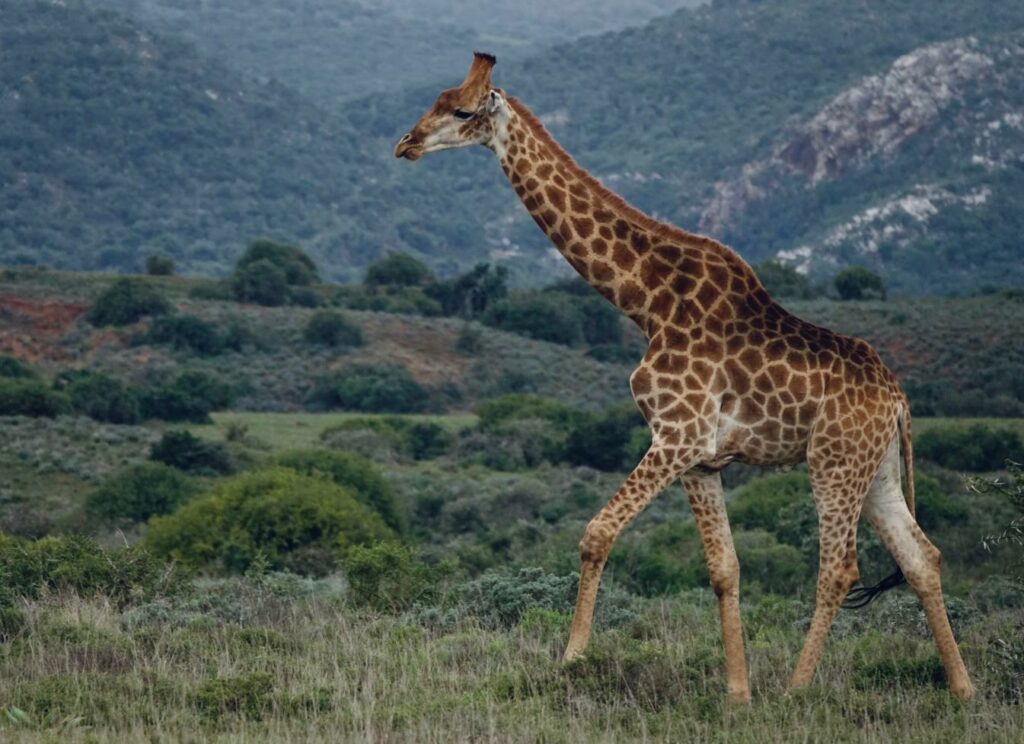 At the end of the week, it was time to say goodbye after six weeks to our fellow Trails Guides students. They successfully completed their course and final exams. It was very hard for us to say "Farewell". To say goodbye, we Field Guides hosted a dinner to celebrate their graduation, inviting other guests from Amakhala and Ulovane. A nice end to our time with the Trails Guides is full of great experiences and encounters! – Mirco Wedel, Germany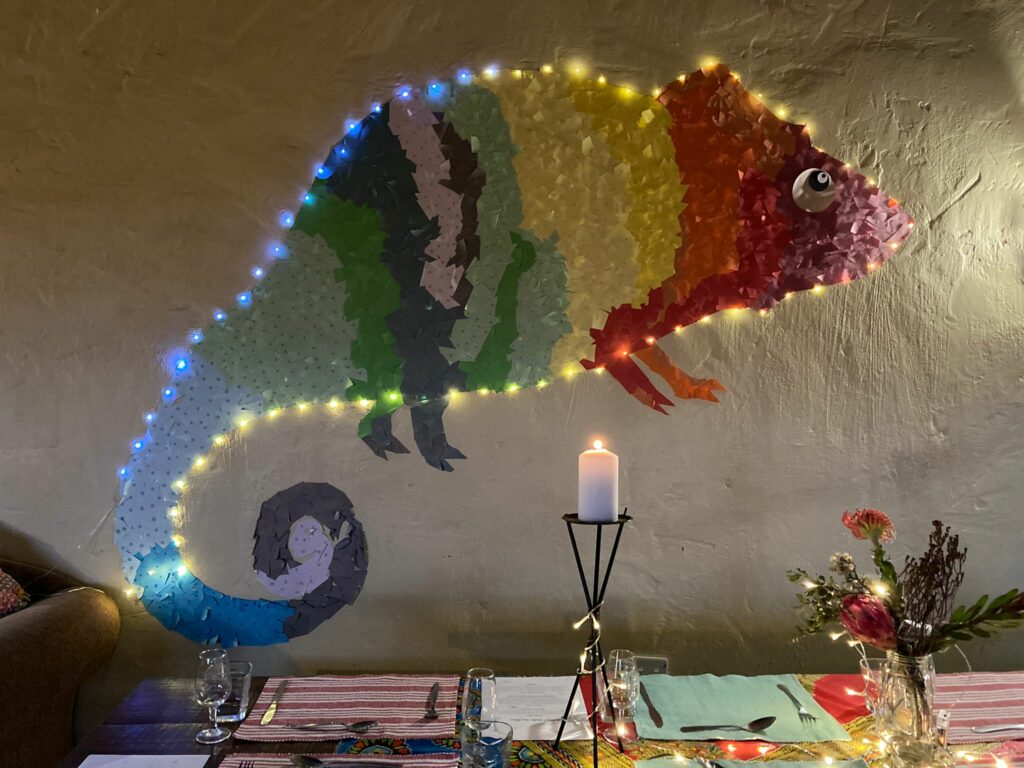 ---
It's almost impossible to know where to start!
As we're heading into week 8, it strangely feels as if we started last week but at the same time have been here for months (which we can now say we have!). I can wholeheartedly say that this course so far has been one of the hardest, best, most challenging, and most rewarding times of my life. From learning to braai to discovering how to track, calling the last 7 weeks an adventure would be an understatement.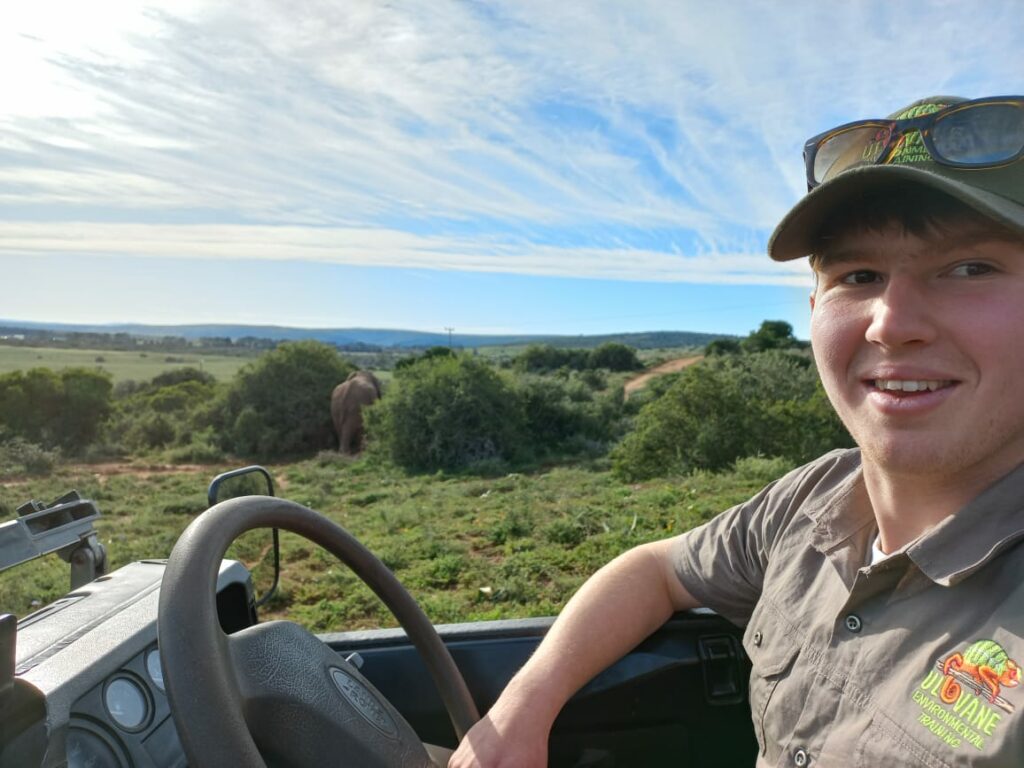 I've met some incredible people, all of whom share such a passion for nature and wildlife that it makes this experience all the better. Particularly the fact that everyone has their niche or a specific area that interests them the most and we've all learned from each other. Ultimately, that's what makes the course and life all the more interesting, it really does go back to the old adage that 'if everyone was the same and shared exactly the same interests, the world would be a much duller place.
The first few weeks were so much fun and so busy that I almost forgot to take in the magnitude of where I was. It was on the Sunday of the 3rd week when I went for a quick (and cold!) run on Ulovane, with the sun chasing the horizon when it suddenly clicked where I was, what I was doing, and just quite how lucky I am to be here. Looked to my left, and there was a Cape Mountain Zebra. Looked to my right, there was a combination of Impala and Springbok. I then stopped at the top of the hill (not because the hill was too tiring…) and just enjoyed the view. Content couldn't even begin to describe what I felt at that moment!
This last week has been yet another week of learning, focusing on reptiles and birds. Two modules that did not disappoint, especially discovering quite how many different foot structures there are between bird species and the different venom types in snakes! The week was highlighted by sleeping out in the bush at a beautiful site, made all the better by some incredible sightings during the drive, including but not limited to a Ground Woodpecker, two Lionesses, and not one but two Puff Adders! The weather did not disappoint either, coming in at a balmy 31 degrees celsius it was a beautiful and clear couple of days I will not forget any time soon. What I found most constructive was the debrief after the drive and it was a real adrenaline boost to go and push for the last couple of weeks, which was a nice addition with some of the larger assessments coming up soon!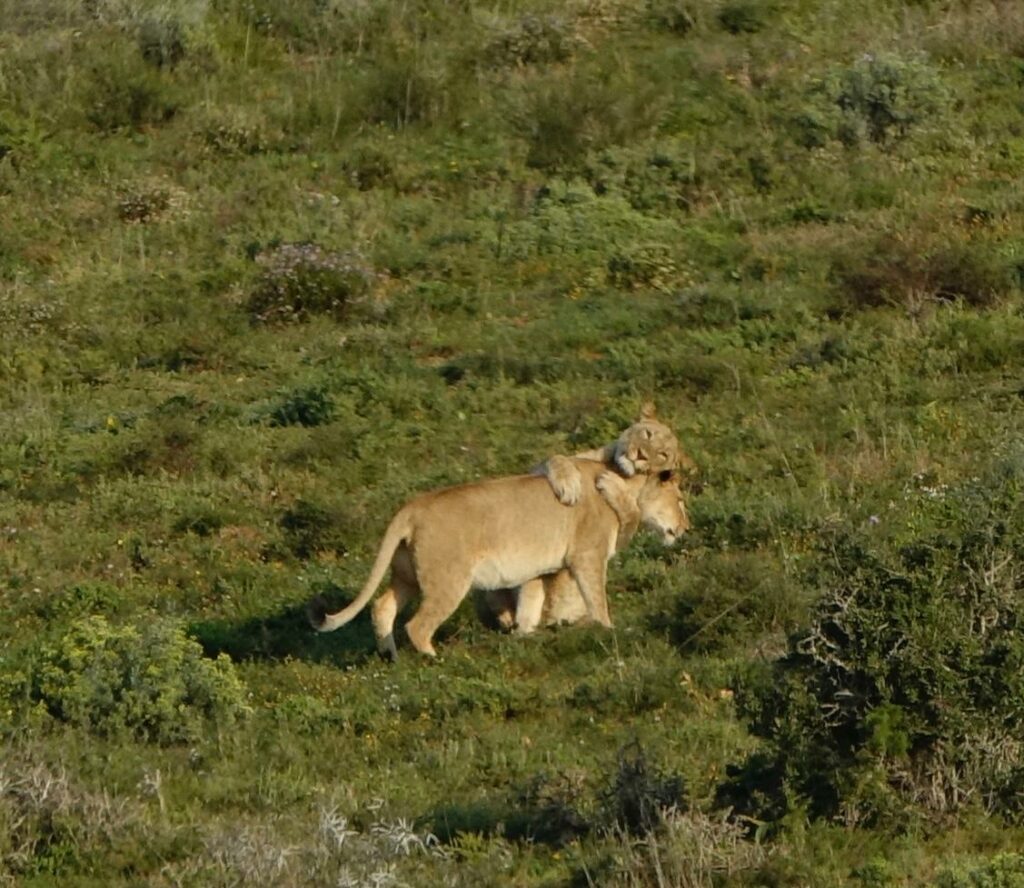 One thing is for certain, how to find True South by means of the Southern Cross is forever ingrained in my mind. Unfortunately, that skill does loose its usefulness in the Northern hemisphere, but nonetheless, people just have to believe that I can do it…
The skills taught, the information given and the quality of the education and staff make Ulovane the place it is and for that, I really hope to be back soon. To conclude, a magical place with phenomenal people and incredible wildlife, what more can you ask for? Answer: nothing! – William Bloxam, Essex, UK
---
Ulovane – the basin of growth
It feels so strange that I'm writing this near the end of my course, looking back it feels as if it was just yesterday that I arrived at Ulovane Environmental Training. Now here I am 8 weeks later and it is astonishing the amount of knowledge I've gained since coming through that gate.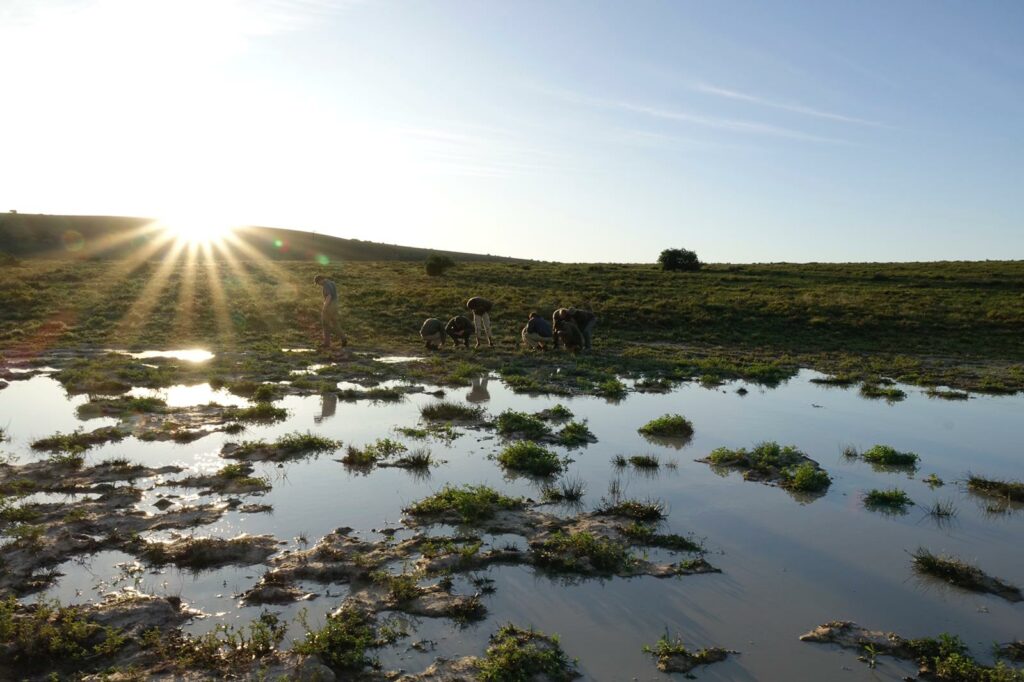 We've covered so many aspects of the natural environment, ranging from animals and how they behave to the historical significance of the people who were here before us. All of this information has given me a deeper understanding and appreciation for nature. Be it because of the majesty of the African Elephant or the subtle beauty of the amount of effort it takes for a plant to flower, I am in awe each day I go out onto the grounds of Ulovane.
The number of joyous moments I've experienced since coming here is too many to mention, although there is one moment from this week that sticks out to me. On Friday we went out on a practical excursion to assess our knowledge of animal tracks and signs. The task seemed daunting at first and so many tracks seemed similar. As time passed, I was able to learn the slight differences which allowed me to determine the species, whether it was a male or a female, which animal left the footprint, and in which direction the animal was moving, all from slight disturbances in the ground!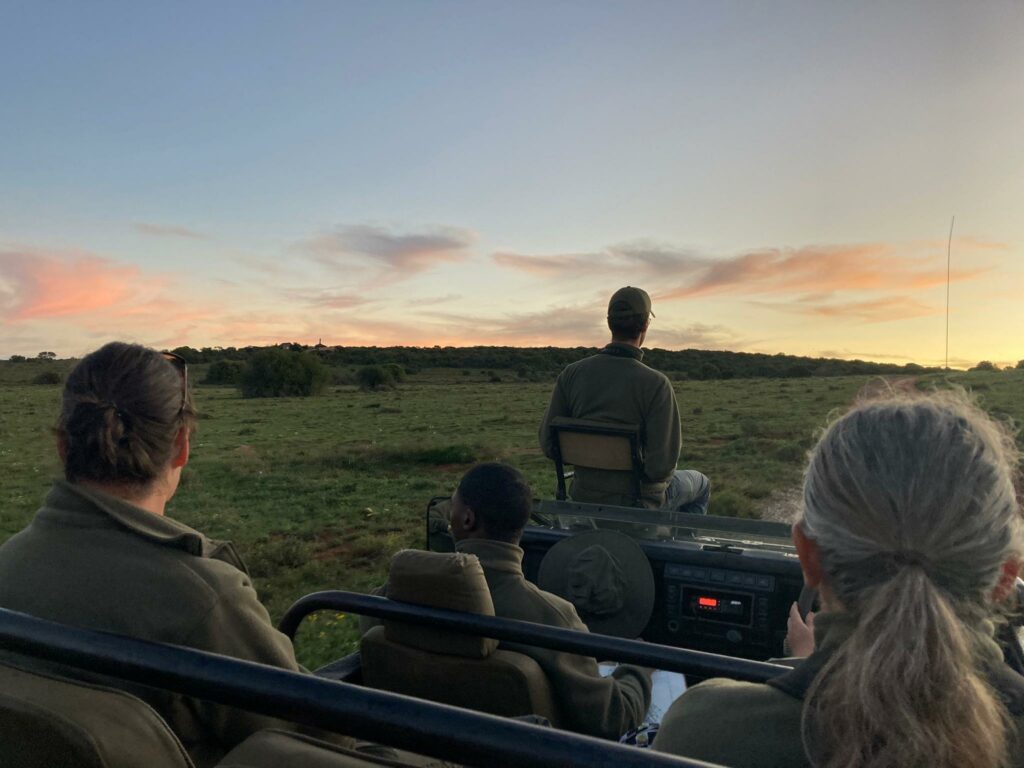 I'm not going to lie, the course does take its mental toll, but the rewards you reap make all the hard work absolutely worth it. I am extremely grateful for this wonderful opportunity to experience the natural environment and to learn how to interpret the phenomena which occur every day. I am sad to see that the course is coming to an end, and I am greatly looking forward to everything I'll be able to learn in the upcoming Trails Guide Course. – JP Barnard, Western Cape, South Africa